Pixel 4 Leaks Become Floodgates
Over the past few years leaks of new phones have become a commonplace trend.  It almost has to happen nowadays in order for anticipation to build up.  But the Pixel 4 is shattering this trend.  Almost every other day it seems a new leak is springing up.  Let's look at some of the recent unveilings:
Videos Galore:
This week we saw an influx of videos revealing details about the new device.  One of these was from the YouTube channel AnhEm TV showing almost 7 minutes of details about what the Pixel 4 looks like.  I'd recommend watching it for yourself, but it covers things pretty well showing that the phone has a square shaped camera module similar to what we saw on the iPhone 11 just 2 days ago.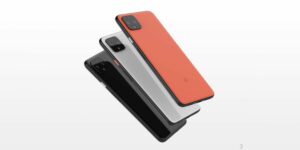 Another video from the channel Rabbit TV shows off the three colors we're expected to see soon.  These include black, white, and to mix things up a bright orange.  In addition, it seems that the phone does not wear the traditional Pixel fingerprint scanner.  As to what this means for face id or on screen fingerprinting we can't say, but I would personally LOVE to see some print scanning available anywhere on the touch screen.
Cameras Sell Phones:
I think it's safe to say most of us are not professional photographers, yet cameras have become one of the biggest selling points for new phones.  On Tuesday Apple spent a good portion of their iPhone 11 presentation fixated on the camera (in fact it was almost all they talked about), and every time a new Pixel comes out the camera is marketed heavily as a use feature of the phone.  The Pixel line always has top rated cameras so don't get me wrong I'm excited to see what's in store, but it seems some people forget there are other things to a phone!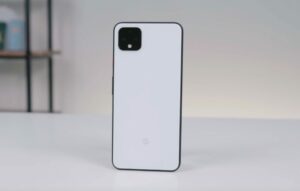 But that rant aside, on Monday this week we got a video of a video showing off some new camera fun.  A recording of a Google ad marketing their phone being made "The Google way" demonstrated that the phone would be useful in low light environments again.  But on top of tis you "Even get the stars".  The new camera will have an astrophotography mode designed to help take pictures of the night sky.  So whether you'll actually be utilizing it or not, the camera is sure to be very impressive.
Coming Soon to a Store Near You:
Google isn't expected to do an official announcement of the Pixel 4 until October, but it feels like we're pretty much there right now.  As more details of the new device come out we'll keep things updated here, so be sure to stay tuned!
What are your thoughts on the Pixel 4 and it's leaks?  Let us know in the comments below.