Sony Firmware Restore
Today we will be talking about using FlashTool-0.9.18.4 to restore your Sony android device to stock firmware also to unbrick your device if needed.
Flashing Firmware with Flash Tool Requirements
1. Sony phone or tablet
2. USB cable to connect device to your computer
3. Sony Drivers downloaded and installed
4. Download FlashTool-0.9.18.4 and install
5. Some time. I would plan on 1 hour depending on your internet speeds of course.
Instructions
1. Open FlashTool-0.9.18.4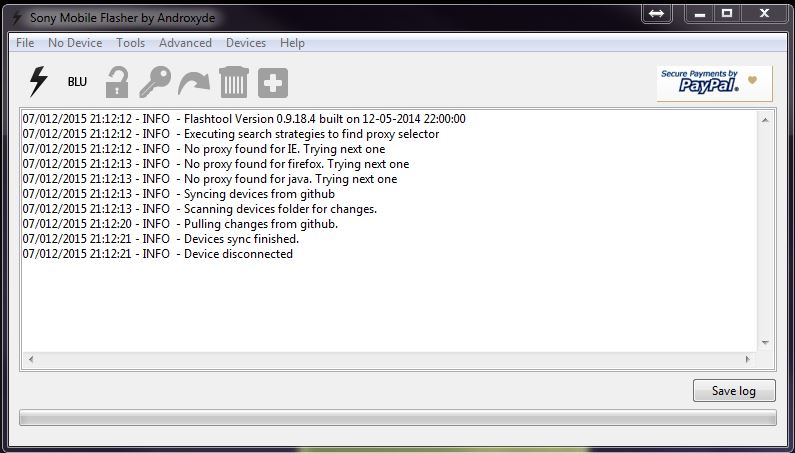 2. click on devices then check updates scoll through the options and pick your device family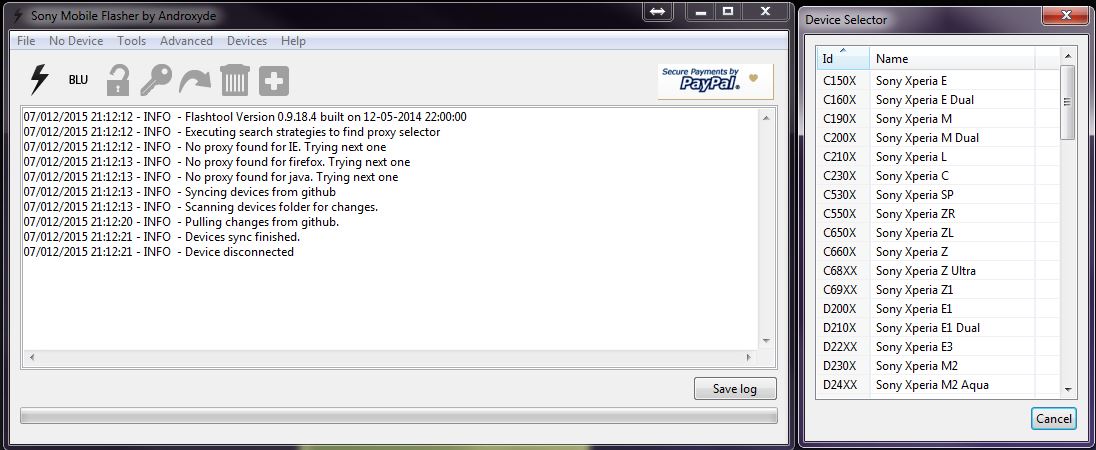 3. look thought this next list for your model. If you right click on branding you can check release and it will show you the version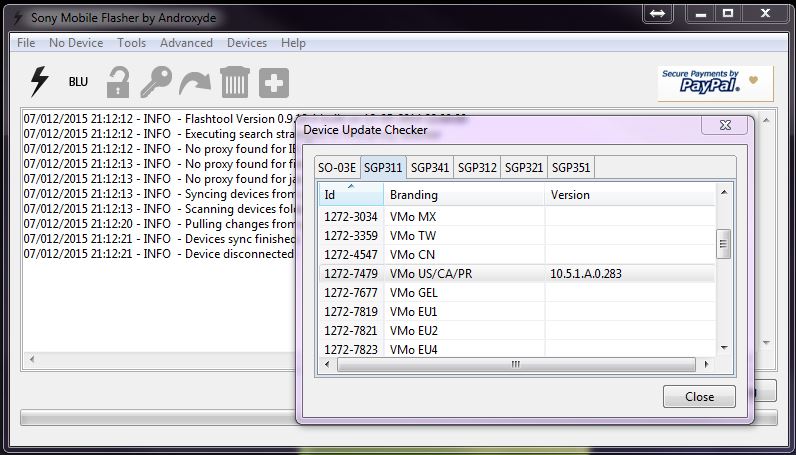 4. once you have the version you want then click that file and it will download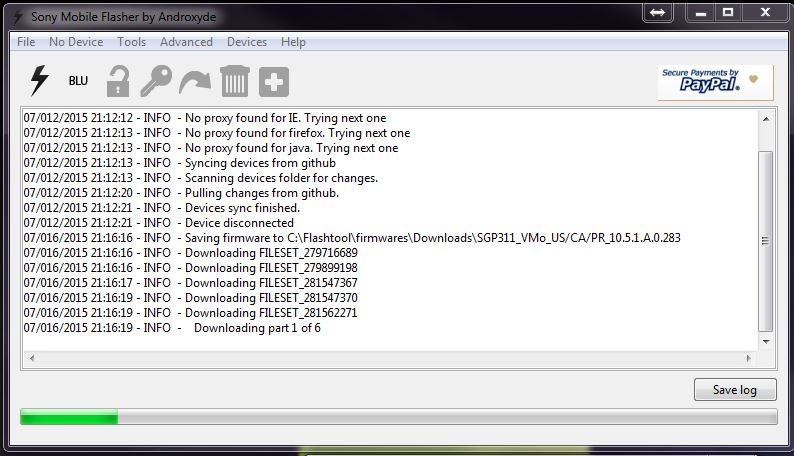 5. After downloading and extract the firmware along with some decryption you will see this page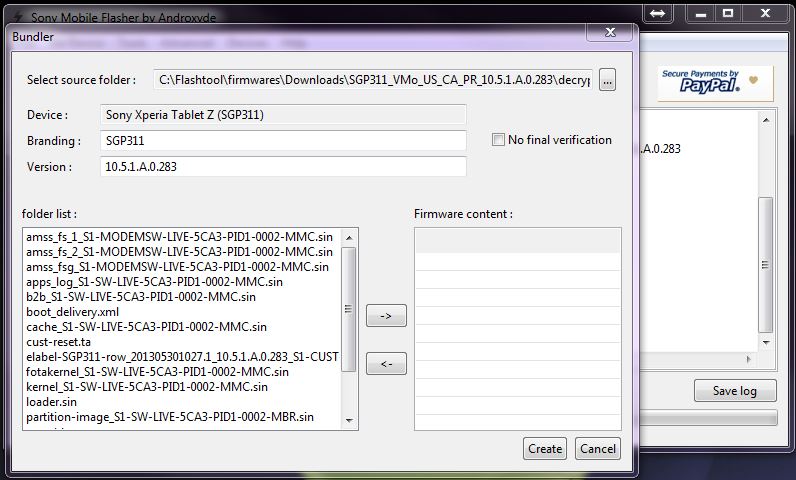 6. select all files and click arrow moving them all to the other side like the picture below then click create. once the FTF restore file is created you can flash it.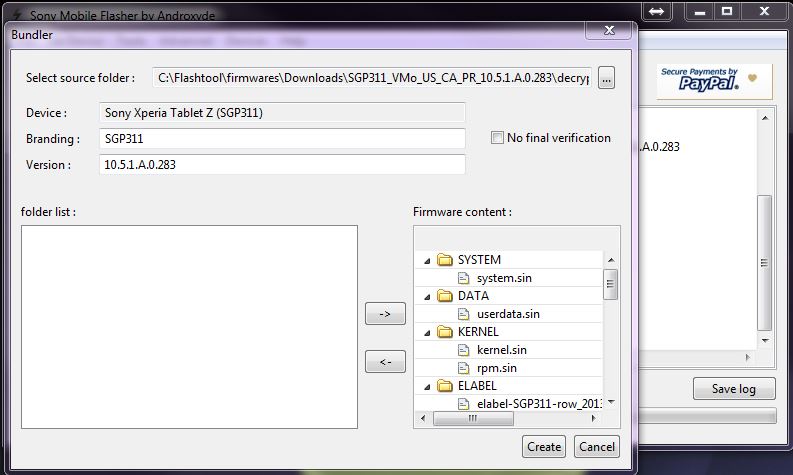 7. click flash button on the tool that looks like a Lightning bolt. then choose Flashmode. pick your newly pulled firmware from the list and click the flash button.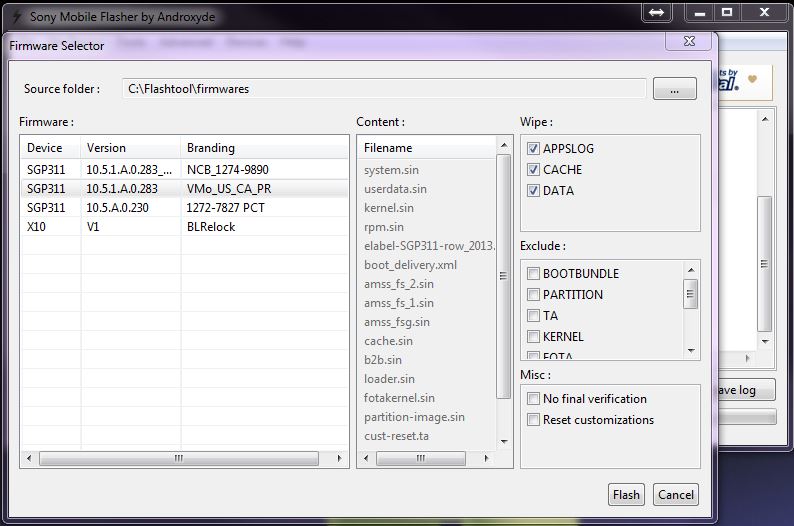 8. the flash tool will tell you to unplug your device and plug it back in while you are holding the volume down button. keep holding volume down until the flash starts. once 100% the device will reboot it self or you can unplug and manually boot it back up and you will be restored and unbricked. NOTE: if you dont want to wipe out your apps and data uncheck the wipe section boxs.
Will add to this post as i learn more.