Android 11 Has Made Its Debut
Gone are the days of Android versions with dessert themed names.  But by no means does that mean the end of Android!  Google is still keeping to their schedule of a new version every year, and 2020 marks the year of Android 11.  It won't have a fun name, but this version may contain some long-awaited features for the world's most popular operating system.
Android 11 Today:
Google has launched their first developer preview of Android 11.  What does this mean?  It doesn't actually mean that you have to be a developer to view it, just that you can't download the new version in the traditional sense.  Instead you can utilize the system images for Google's Pixel devices to flash the software onto your phone.  For more detail on that check out this post.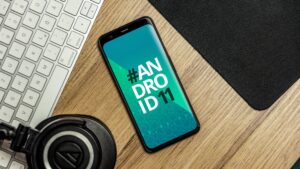 Let's take a look at what 11 is going to bring to the table. Google's VP of Engineering Dave Burke spoke about it saying "With Android 11 we're keeping our focus on helping users take advantage of the latest innovations, while continuing to keep privacy and security a top priority."  The version is focused on helping manage sensitive files in an era where privacy feels non-existent.  For permissions that typically require user approval, Google is expanding their "Just this once" option to features such as accessing your contacts or camera.  Something introduced last year for locations that has proven to be useful.
New Developer APIs:
Android 11 actually seems to be bringing a lot of new features to the table right out of the box.  New APIs available to developers include 5G bandwith estimates, conversation sections in the notification shade, and fun chat bubbles that behave similarly to the Facebook chat we've all more than likely used in the past.
There are also improvements on existing features such as dark mode and NFC.  This will hopefully help with the issue of jumping back and forth between apps that have/have not implemented dark mode (it's tough on your pupils!).  And an expansion on Project Mainline will allow Google to update key components of the OS via the Google Play Store instead of waiting for device manufacturers to release full rollouts.  More updates = better user experiences.
When we'll learn more:
Unfortunately Google I/O has been cancelled this year as an in-person event, but the online portion will still be available.  It's always a great event to see the new pieces of tech that Google has been working on both. We're sure to learn more about Android 11 in May, so stay tuned to hear updates then.
What are your thoughts on what the latest Android version has to offer? It's still being refined and will likely be officially available in Q3 of 2020.  While it's just "Android 11", we'd technically be on R.  So if you want to brainstorm what a good dessert would be for this version's name let us know in the comments below!