Google Looks Ahead With 2020 Vision
With 2020 upon us there's surely been an influx of not only new years resolutions, but new decade resolutions.  Sure, you may have already fallen off on a couple of them, but we're all looking to make this decade a better one than the last.  Well, resolutions aren't just for the individual.  Google is looking forward to 2020 as another opportunity to grow and create a new world of tech.  Starting with Google I/O 2020.
Revisiting 2019:
The company's annual developer conference takes place every spring, and this year will be no different with the dates being set for May 12-14.  Last year was full of useful talks sharing new advances in the ways we can envision, build, and share apps.  And beyond the scope of Android there were demonstrations of impressive advances on tech such as Google Assistant.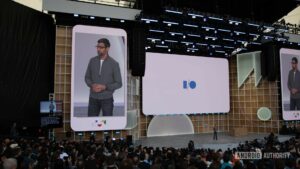 A lot has happened since 2019's conference.  Android has moved on to Android X and away from the classic dessert naming convention.  New tech like the Pixel 4 and old tech like Google Glasses came back into being.  And languages like Flutter grew to gain more widespread adoption.  Here are some of the things we should prep to see continuing this tradition in 2020:
Android Hardware:
Odds are we'll be seeing a Pixel 4a at Google I/O 2020.  We saw the 3a last year, and after hearing about how the 4 didn't quite live up to expectations it only seems natural for a budget version to emerge.  The price will likely be lower due to weaker specs, but I would bet the 4a still runs on the newest Android version as is tradition with other Pixel devices.
I'm not that excited about the Pixel 4a though, what really captures my interest is the possibility of a Pixel watch.  We've seen Apple absolutely dominate the wearables market over the past few years with Samsung making a small dent as well. But loyal Android fans have been waiting for quite some time to see a watch developed by Google emerge into the mix.  If this ends up being revealed, you can be sure it will be awe inspiring.
Android Software:
And with both of these new pieces of hardware you can be sure that they will come loaded with the new software…meaning Android 11 of course.  Very little is known about it at this time, but Google has been steering towards higher security and privacy for their users over the past few rounds of Android.  With new permissions coming into the mix and higher consolidation between apps information is guarded more tightly than ever.  I'm sure Android 11 will crack down even harder on this.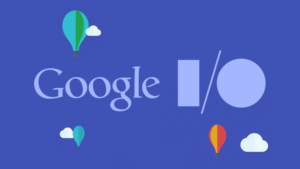 But phones aren't all about security.  We want the user to actually enjoy their experience, so it's natural to assume we'll see a couple new features as well.  With things like multi resume and picture in picture emerging over the past few years it will be interesting to see what else Google can bring to the table.
All the Rest:
                There is of course more the Google I/O than Android, that's just where our focus at RootJunky tends to gravitate.  In an ever changing landscape of Machine Learning and Augmented Reality we're sure to see some great advances on both of these fronts.  Google Assistant is probably going to come in stronger than ever with another killer demonstration showing how well it can react to a user's voice commands.
And Augmented Reality will see its next wave of realistic lighting and other effects.  Personally I think we might see some interesting interactions with outside forces. Imagine a character being blown around on your screen because it's actually windy outside.  The sky is the limit when you get creative with it!
Mark your calendars for Google I/O 2020, it's going to be a good one. And be sure to let us know in the comments below what you're most excited to see this year.