Android 12
The latest version of Android is now available and out of beta development. You can check on your phone for a system update of if your phone is supported you can download the firmware directly and flash it with Fastboot if your device has a unlocked bootloader. Google Pixels devices are always the first to get the latest Android version and that is true in this case also. Android 12 code name Snow code is available for the Pixel 3 through the Pixel 6 Googles latest flag ship device. You can also download the OTA image of Android 12 for your pixel device and sideload it in Stock Android recovery to force this update.  You can see all the new features in Android 12 at the official website that Google has launched for it. You can find of full list of videos on pixel firmware flashing here.
Android 12 delivers even more personal, safe and effortless experiences on your device. Featuring a totally reimagined UI just for you. Change your wallpaper on your Pixel and your entire Android 12 experience changes to match. Using advanced color extraction algorithms you can easily personalize the look and feel of your entire phone, including notifications, settings, widgets and even select apps.  The Android developer community has always brought new features to Android like theme engines and it nice to see Google starting to carry more weight in this effort to have a more customizable Android device.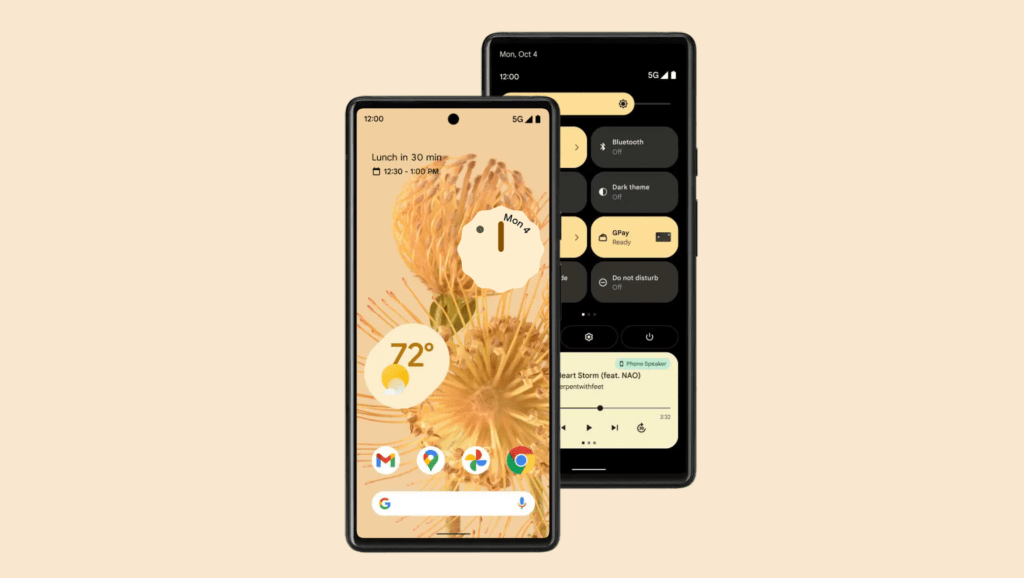 Customization is one major area that Android has apple beat hand over fist. I am glad to see Google continue to pursue more options in this realm. One of my favorite things to do with every new version of Android is to look at the built in Easter Egg. It can be found by opening the settings app and tapping About Phone then Android version and finally hitting Android 12 a couple times until the Easter Egg opens. This year we have a clock that once set to 12pm will open a new screen. It you have not down this on your Android device then you need to try it because some version of Android even come with mini games in the Easter Egg.
Take a big lick of this new Snow Cone and install it on your device today.
RootJunky out.