APERLITE YH-500 Camera Flash
As many of you know I use a Cannon Rebel T5I and Tamron lens to shoot all of my youtube videos and family pictures. I have many times taken my video lighting out to light up the family to take some nice pictures. I figured it was time to get a nice flash and hopefully leave those big video lights put away. I am hoping the Aperlite YH-500C is the answer to those Lighting needs.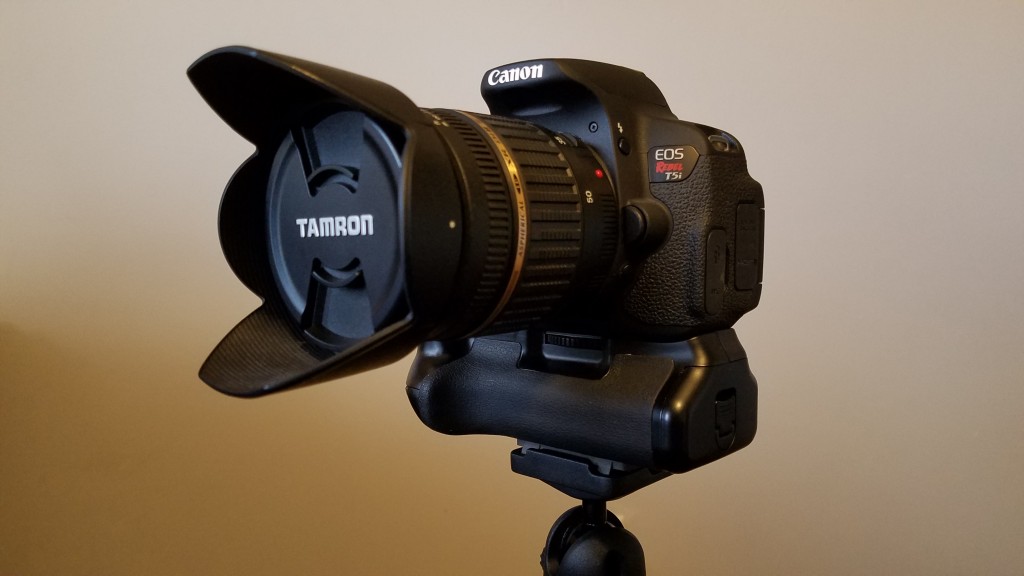 Lets talk a little bit about the features on this flash, the back lit display is clear and easy to use and the function buttons are readily accessible with plenty of room if, like me, your fingers are a bit sausage like. My only concern is the power switch. A rotary affair, it doesn't feel very robust. That may be just my perception and it may prove me wrong over time but at first glance, I'd like it to feel a bit stronger.
The battery configuration is the usual four AA size cells and these sit vertically in the body of the flash. Once again the cover of the battery compartment felt a bit flimsy but once it was secured the whole flash felt reassuringly solid. The flash is secured to the camera hotshoe using the more traditional rotary collar and whilst this is not as convenient as the quick release system , it is firm and feels safe.
With a guide number of 58 this is a powerful flash and had no problems lighting up the average size room. TTL metering ensured that exposures were spot on and there were no communication issues between the camera and the flash with the zoom function adjusting automatically as I changed the focal length of my zoom lens. Recycling times with duracell batteries were almost instantaneous after lower output flashes and mere milliseconds after a full discharge. This will drop off i am sure, as the batteries loose power but I have to say, for a camera flash in this price bracket, its very impressive. Add to this the capability to use it as a slave flash, the port enabling use of an external power pack, the built in, pull out reflector and you'll be checking the price to make sure there hasn't been a mistake. Used both direct and bounced, this flash stepped up to the plate and performed extremely well. Here are some pictures for comparison.
picture one is with direct flash, picture two i am bouncing the flash off of the ceiling, and the third picture is my favorite with it asset to 60% angle and the white reflection board out. these are just a couple examples of how this camera flash really lets you change the look of your phones. The problem with the direct flash is that the background is to dark and if you just reflect then the front of the box it to dark but with the angle and reflector up it is just right. 🙂 thumbs up.
You will not regret the space it takes up in your camera bag! If you are interested in this affordable Camera flash then pick on up HERE for a great price.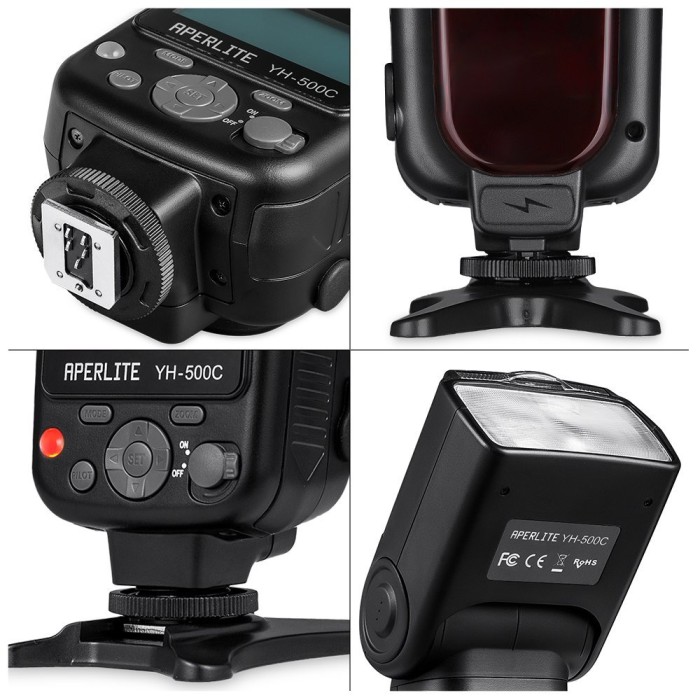 Specifications
Circuit Design: Insulated Gate Bipolar Transistor (IGBT)
Guide Number: 58 at ISO 100 (105mm) maximum
Flash Modes: Canon E-TTL II, E-TTL, M, Multi
Wireless Modes: Canon Wireless TTL, S1, S2
Flash Coverage: 24-105mm
Vertical Angle: 0 – 90°
Horizontal Angle: 0 – 270°
Internal Power: 4 AA batteries
Battery Life: 100-1500 flashes
Recycle Time: up to 3 seconds
Color Temperature: 5600K
Flash Duration: 1/200 s to 1/20000 s
Flash Power Adjustment: 8 levels of output control (1/128 – 1/1), 22 levels of fine tuning
Weight: 368 g
If you are interested in this affordable APERLITE YH-500 Camera flash then pick on up HERE for a great price.