Loot For Root
How do you feel about paying for apps like Sun Shine by Jcase and company or programs like MoFoRoot*? Here are some of my thoughts.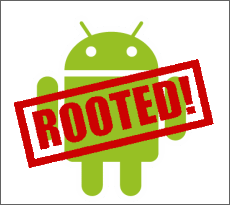 There are two sides to the discussion about paying for exploits and development on your android devices.  One side is obviously the developers and the other is that of the user or android community member who has been waiting for a awesome new root or unlocked bootloader method to be released.  Since there are two sides, I decided it would only be fair to contact Jcase and ask him in person why he has chosen to create a paid-for tool like Sun Shine app*. Let me start this post with a quick note: I am going to try and stay neutral in this matter until the end of the post where you will see my thoughts on the matter, so lets begin.
Here are some of Jcase's thoughts and some of the questions I asked him.
Q:  Why make everyone pay for the Sun Shine app instead of just releasing the exploit to the android community and the world?
A:   "There are way more complaints with the free exploits than the paid versions" So I asked him to explain. When he releases free exploits they are normally not in a perfect form and may even be a bit buggy, but they still work. Jcase has no desire to make them work any better since he mainly enjoys finding the exploit, not spending tons of time making them noob friendly. Since it isn't the easiest exploit in the world to perform on a given device, it turns into a big headache for him to deal with and ain't nobody got time for that!
Q:  What cost is involved for you to find and create these exploits for the Android community?
A:  To answer this question Jcase gave this example. To fully test Sun Shine app he had to buy 30 Motorola Moto G phones to make sure that Sun Shine would be noob friendly. Along with this major cost, there is the time and research. He invests alot of time into the paid versions of his exploits like Sun Shine. "You get what you pay for."
Q: Why not fund your research and expenses with donations and bounties?
A: He explained that the last bounty only paid out 30% of what was promised in the bounty thread.  Jcase continued to explain that by selling Sun Shine app, he is crowd funding his research and future development.
A few quick notes from our conversation:
1.  Working on android is for fun and done in our free time.
2.  Family time is important and Android takes a lot of time away from them.
3.  If working on Android exploits isn't enjoyable, then he doesn't want to do it.
4.  Jcase and the MoFoRoot Developer don't owe the Android Community anything. If they don't want to release Android exploits anymore, they don't have to.
My Thoughts 
I wish that the Android community as a whole was a lot more understanding and friendly to the developers that do Android in their free time. I think that some of the community has scared off many of the developers with all their complaints and demands. If you like what a developer is doing, then support them with a donation. This will really encourage him or her to continue their work on Android. The Android community can be a really great and helpful place. I have met many of you online and love all the fun we have had together over the years. I really wish that we could go back to just donations and bounties to fund and help the developers like Jcase, but that ship has sailed. Loot for root is the new era we have found ourselves in. I, for one, am happy to pay $25.00 for a root or unlocked bootloader; this is much cheaper than buying a developer edition device.  There is just something about paying vs. donations that just gets under my skin and maybe you feel the same way. In my opinion, if we want to get back to the good old days of more free exploits and root methods, then lets start by donating to our favorite developers in the Android community and leave them some great comments of encouragement! A little lovin' goes a long way 🙂
Please leave your comment and thoughts. I would love to hear from you.
Tom S. / RootJunky
*MoFoRoot is a Tool that lets you flash edited rooted system images to your Motorola Droid Turbo and Moto X 2014
*Sun Shine App is an amazing tool that lets you unlock your bootloader on many Motorola and HTC devices along with S-off