Samsung Is A Go For Android Go
We've talked about Android Go a few times here before.  It's Google's movement to bring budget phones to the rest of the world by stripping down the software and limiting specs.  There's been a bit of buzz around the movement recently, and earlier this week a leak has revealed some details about Samsung coming into play.
The Specs:
That's right, Samsung may be getting into the budget phone game with a 5-inch display and Samsung's mid-range Exynos 7570 SoC processor.  For reference this compares pretty similarly to Samsung's Galaxy J3 in terms of size and capability (see the following image).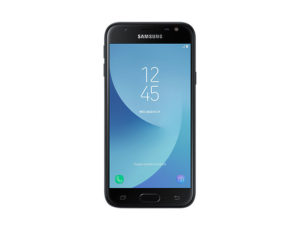 The phone will come with 1GB RAM and 16GB of storage as well, following the Android Go system of making things high quality but low memory.  And of course, as with other Android Go phones the operating system version will be Android 8.0 (Oreo).
The SamMobile sources behind this leak said that the new phone (model name SM-J260G) is currently being tested in dozens of markets around the world including the UK. And everything about this leak falls in line with earlier reports that Samsung is testing three new mid-range smartphones.  Not much has been revealed about these other than their model names (SM-J260F, SM-J260G, and SM-J260M) and that they will all most likely be part of the Android Go movement.  So it seems Samsung is ready to dive into Go headfirst.
Android Go's Future:
Android Go was announced back at MWC in February this year, and since then we've seen multiple phones get in on the action.  The idea is to bring incredibly affordable phones to people that otherwise couldn't afford smartphones, but still give them all the newest in terms of software.  The was this is possible is by limiting other specs on the phone and putting in less preloaded apps (not exactly a bad thing!). Android Go is just getting started, but it aims to provide phones for the next billion users around the world, and I'm excited to see where it'll go from here.
What are your thoughts on the new Samsung phone that we may be seeing soon?  Let us know in the comments below!