Android 11 Beta Gets Postponed
Android 11 first made its debut as a developer beta back in March, and it was all set to go public at the start of June.  Unfortunately, the pattern of event delays and cancellations will be continuing with the new release.  The public beta has officially been postponed. And most Pixel users will have to wait before seeing what's on the horizon.
We'll Get There Soon:
Yesterday the Android Developers Twitter account tweeted "We are excited to tell you more about Android 11, but now is not the time to celebrate.  We are postponing the June 3rd event and beta release.  We'll be back with more on Android 11, soon."  Originally set to be revealed at Google I/O 2020 (also cancelled), the beta would have taken the current developer beta and made it public to the world.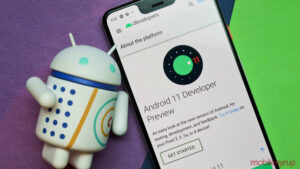 What does that mean?  Right now anyone with a Pixel can still get Android 11 on their phone, it just takes a little work. Here's a post about how to flash your device. Flashing your phone allows you to load a different version of Android as long as you have access to the system image.  And that's available on developer.android.com for anyone who wants it.  There are a few critical things to note before flashing your device. The biggest being that it erases all data from your device.  So if you wish to go this route make sure you have everything backed up!
Android 11 For Now:
Otherwise you can just hold off on upgrading to Android 11 until it's a more streamlined process (i.e. when the public beta is released). But in the meantime you can still start learning about some of the new features that Android 11 is introducing.  From Facebook-esque chat bubbles to new notification interactions, there's plenty to explore.
That being said, it doesn't seem there is anything revolutionary being released in 11.  All the same its changes are welcome.  Improvements to things like permission requests and user security are always a good thing, and for the most part shouldn't require legacy apps to change too much.  As mentioned in another post here at RootJunky an expansion on Project Mainline will also allow Google to update key parts of the OS via Google Play Store.  These will seem like subtle changes to the user, but their impacts can be huge.
Hopefully we'll see Android 11 go public in the near future, but for now we'll have to be patient.  What are your thoughts on the new beta?  Let us know in the comments below.