Rumors About Rumors About the Pixel 3
Over the past few months rumors have been floating around left and right about the upcoming Pixel 3 and Pixel 3 XL.  We've written about leaks here before as a serious of photos have surfaced revelaing potential designs.  Of particular interest are the XL leaks with the notch taking phone manufacturers by storm these days.  These are so interesting not because of what they show, but what they may be hiding.
The newest rumor going around is that the Pixel 3 XL we've seen thus far is a fake.  And not simply fake that someone decided to make up, but rather a fake that was released by Google to throw people off.  It's a bold claim, but not entirely impossible.  Here's why:
Hating The Notch:
When the XL leaks first surfaced a lot of people got excited.  And likewise a lot of people were upset to see that the notch was involved.  The 3 is set to bring back other exciting features like wireless charging, yet the notch seems to be what gained so much attention.  Some well known YouTubers have critiqued the design on their channels.  Google has taken note.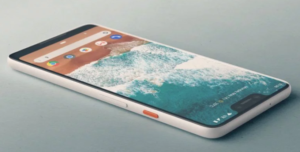 According to Jon Prosser, one of the YouTubers who spoke out against the leak, Google reached out to him and asked for a very specific clip of him speaking badly about the design.  He found out from other YouTubers that the same request was made to quite a few of them.  Google didn't say why it wanted the footage, but simply asked for it.
What's Google's Game?
So why would Google want to use footage from well known reviewers bashing its product?  Well, the natural conclusion is that it's not really their product.  If people hate the design that's been leaked and it turns out that's not actually the desing Google is unveiling in October, then no harm no foul.  Actually if anything it could help Google as they market that they've listened to people's feedback and are moving in a direction that consumers want.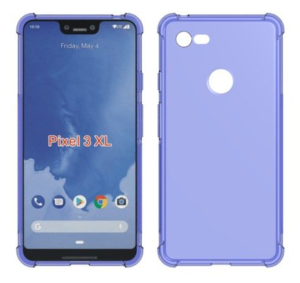 It's possible (but not confirmed) that Google has artificially leaked things in an attempt to generate a buzz about the new phones.  If that's the case then it's definitely worked.  As to the probability of this actually ocurring…well that's another story.  Only time will tell, but you could argue it's pretty farfetched.  It would be incredibly hard to keep this kind of fake leak in house up until now.
Pie and The Notch
The Pixel 3 will also be the first phone to come with Android Pie which includes notch support.  The two don't have to come in a package deal, but it would be a little strange to see that as a feature in Pie and not have it avaiable to users who buy the first phone with it.
What do you think of these rumors about rumors?  Whether you think its plausible or ridiculous let us know in the comments below!