Magic Leap is Moving into Mobile
Augmented reality has been all the rage the past few years.  From headsets to mobile apps we've seen it start to infiltrate every piece of technology.  One of the companies behind this infiltration is Magic Leap.  They released their first headset last August after nearly 10 years of development work.  And now it seems their looking to up the ante by bridging the gap between headsets and phones.
Magic Leap's History:
Magic Leap has been flying under the radar for quite some time now.  Their central product is a head-mounted virtual retina display which superimposes 3D images over real-world objects.  That's the fancy way of saying AR goggles.  And fancy they are!  The company has raised more than $1.4 billion in investment capital since 2010 and in 2016 was valued at $4.5 billion by Forbes.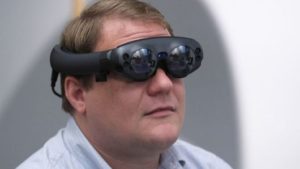 So the company has some serious backers, and in 2018 when they released their goggles for the first time they were available only to investors.  I wish I could say I've tried them on, but I unfortunately can't attest to their experience.  CNBC, however, was granted an exclusive trial run of the goggles and the description is quite amazing.
Their tester wrote about how he was able to "place" a tv anywhere in a room to watch an NBA game. What's more he could also place a 3D rendering of the entire game on the floor and walk around it seeing live gameplay from every angle.  Seriously, just think about this for a second and all the possibilities it holds!
Seeking AR Mobile Developers:
The goggles can already do some pretty sweet things, and when they came out in August they came with a mobile support app.  The main purpose of this was to help users with setup, but it seems now Magic Leap is hoping to go further.  Earlier this month they posted a job description for a senior software engineer with experience in mobile AR.  The description says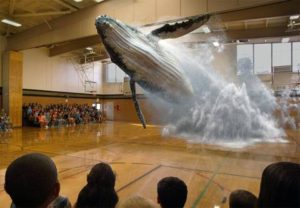 "In this role, you will help build a cross-platform framework that enables large scale shared AR experiences between mobile devices (iOS, Android) and Magic Leap devices. Your work will include implementing high-performance, production quality AR and computer vision algorithms, and designing and building the Magic Leap mobile SDK."
ARKit and ARCore:
It also lists the developer should have experience with ARKit and ARCore, the AR frameworks by Apple and Google respectively.  The company's CCO spoke on this saying that undoubtedly the whole world will not use Magic Leap's goggles, but they should all have access to a smaller version of the experience.  Rio Caraeff said "…if there's a 500 foot tall dragon in Central Park, you know we all want to see the dragon, not just the people with Magic Leap. And so we need an interoperability solution."
Regardless of if you're interested in Magic Leap as a company, the simple fact that AR is penetrating every corner of our world is undeniable.  That being said, the sooner you get in on the action the more likely you are to ride the wave up!  What are your thoughts on Magic Leap's goggles?  Let us know in the comments below.