NVIDIA SHIELD Android Gaming System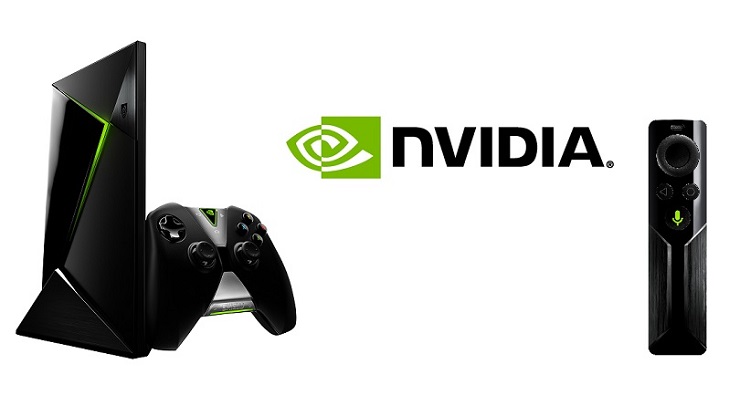 Today we are taking a look at Nvidia's Version of a Android TV box setup. We have already seen the Nexus Player, Ouya, Fire TV and many others but none of them compare to the Nvidia Shield android TV box.  The processing power and specs on this iteration of Android tv box is really amazing and really aimed at the gamer.  The Nvidia shield box will come with a Tegra X1 processor sporting 256-core maxwell GPU, 3GB of ram and be able to display in 4K ultra HD.  This device will be a Android Gamers dream.
Just like all the other Shield device Nvidia has made you will be able to stream games with Nvidia Grid. What's more is that NVIDIA has worked with partners to port major game titles to Android, specifically for devices powered by the X1 processor. Games like Crysis 3, Doom 3: BFG Edition, Borderlands 2, Borderlands: The Pre-Sequel, The Talos Principle, Metal Gear Solid: Revengeance and Resident Evil 5 among others.
Now the best part off all about this device is the price just $199.99 this includes the Nvidia Shield android tv Box, shield remote, and shield controller. The release date is in may 2015 in the us. I for one cant wait to check this device out.

Nvidia Shield Android TV Specs
NVIDIA Tegra X1 Processor with 256-core Maxwell GPU
3GB RAM
4K Ultra-HD Ready with 4K playback and capture up to 60fps (VP9, H265, H264)
Audio Features: 7.1 and 5.1 surround sound pass through over HDMI, High-resolution audio playback up to 24-bit/192kHz over HDMI and USB, High-resolution audio upsample to 24-bit/192hHz over USB
16GB on board storage, MicroSD slot supporting 128GB
Wireless: 802.11ac 2×2 MIMO 2.4 GHz and 5 GHz Wi-Fi
Bluetooth: 4.1/BLE
Interfaces: Gigabit Ethernet, HDMI 2.0, Two USB 3.0 (Type A), Micro-USB 2.0
IR Receiver (compatible with Logitech Harmony)
Check out Nvidia Shield console official page HERE 

along with a cool video on it